Relaxing holidays for the whole family
A lot of yoga and fun activities with the whole family. You can book this package directly with your accommodation. Financially advantageous and the activities are reserved for you and your family!
Arriving on Saturday, you will be welcomed with the Brénazet pizza evening. During the rest of the week you'll have an activity every day but there is still plenty of time to explore our beautiful region yourself, on foot, by bike or by car. The activities are for all family members.
Program
Saturday evening: pizza evening for 2 adults and 2 children
Sunday : relaxing yoga for 2 adults
Monday : lawn bowling competition with a complete dinner for 2 adults and 2 chidren
Tuesday : Hatha Yoga for 2 adults
Wednesday : family yoga for 2 adults and 2 children
Thursday: nature experience canoe trip for 2 adults and 2 children
Friday : Hatha Yoga for 2 adults
Cost for a family of 4
including all the activities mentioned above, sheets and towels are included
 € 875 – The Vintage Caravan (2 adults 2 children)
€ 985  – The gypsy Caravan (2 adults and 2 children)
€ 875   – The familytent (2 adults and 2 children)
 – Additional costs for an additional child: € 50.
Nature experience activities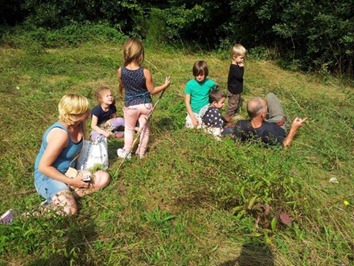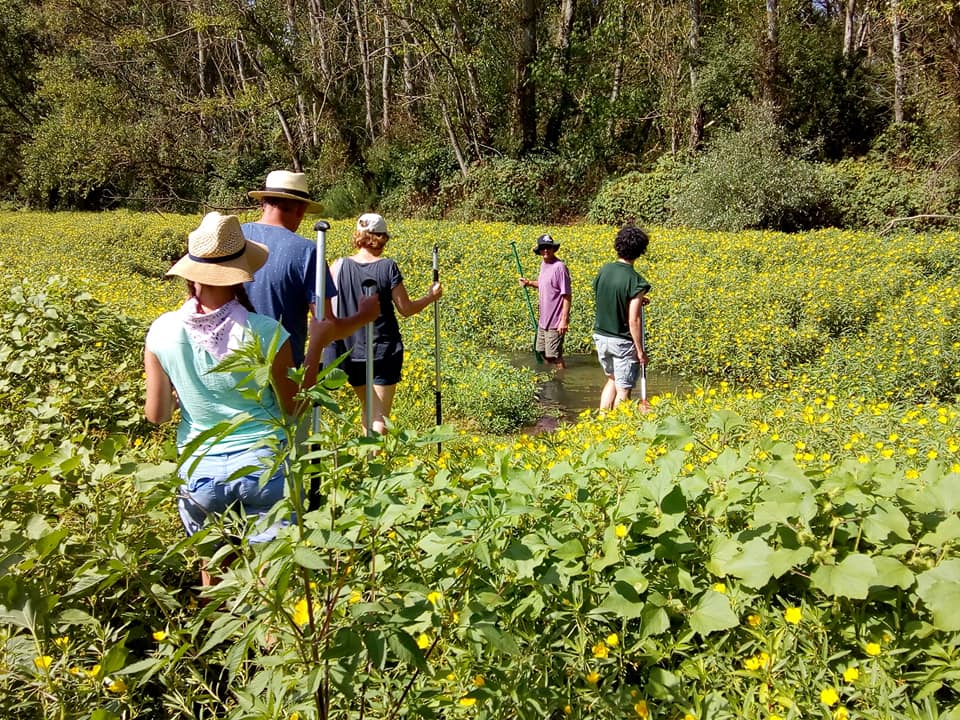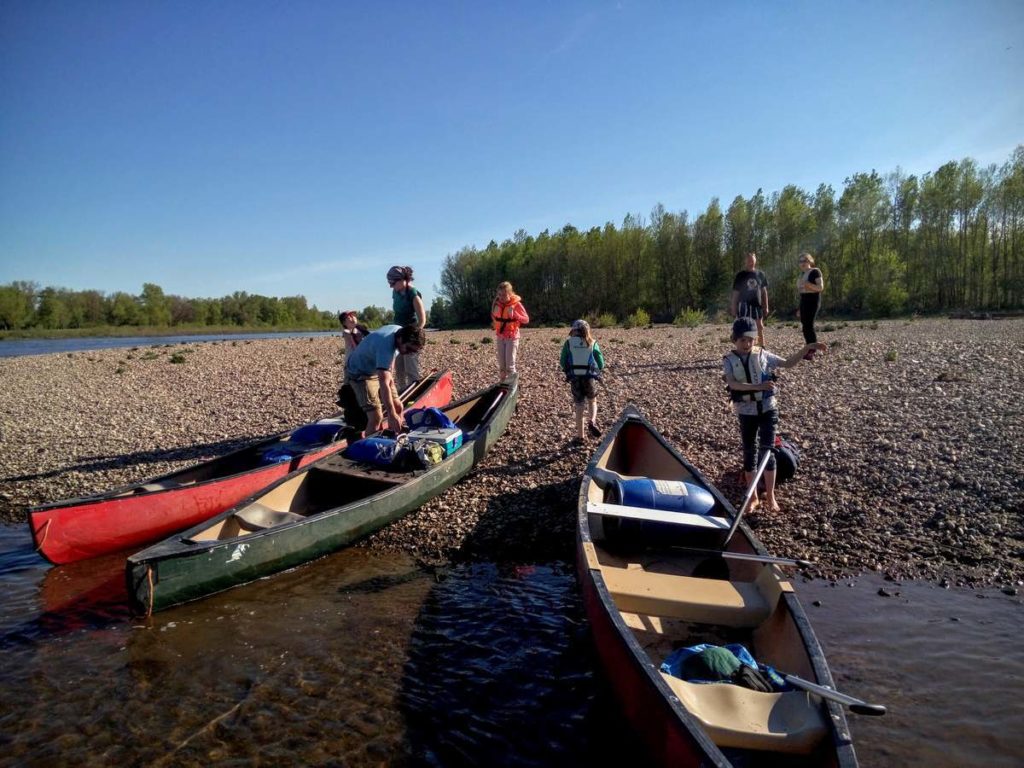 Canoe expedition with picnic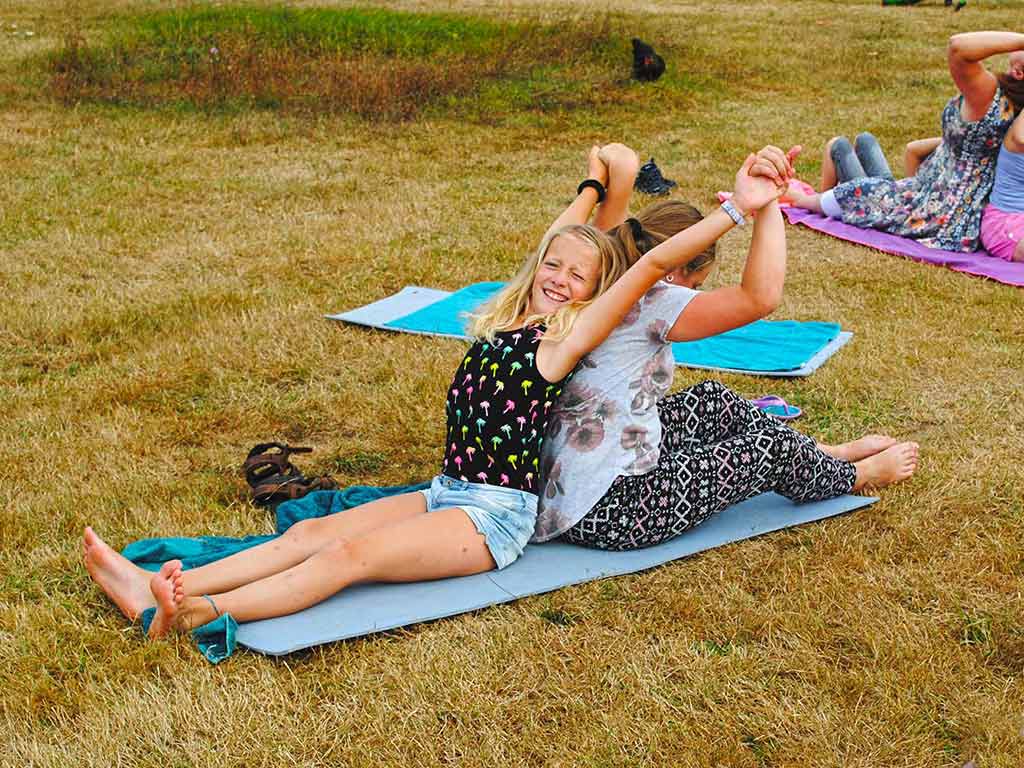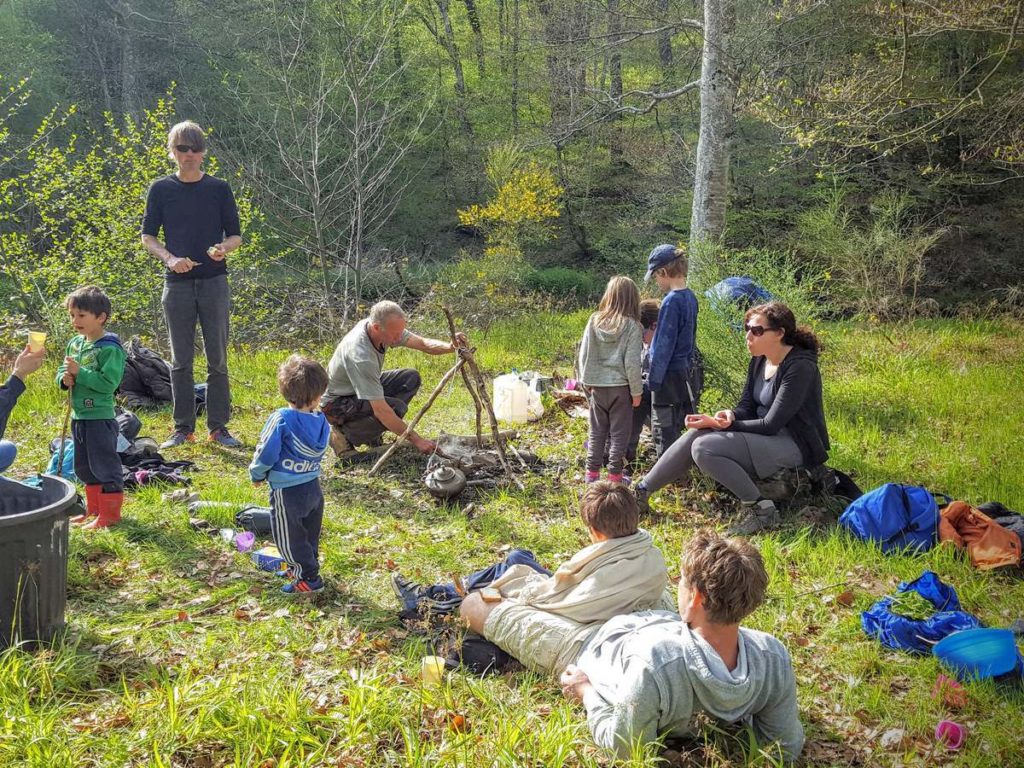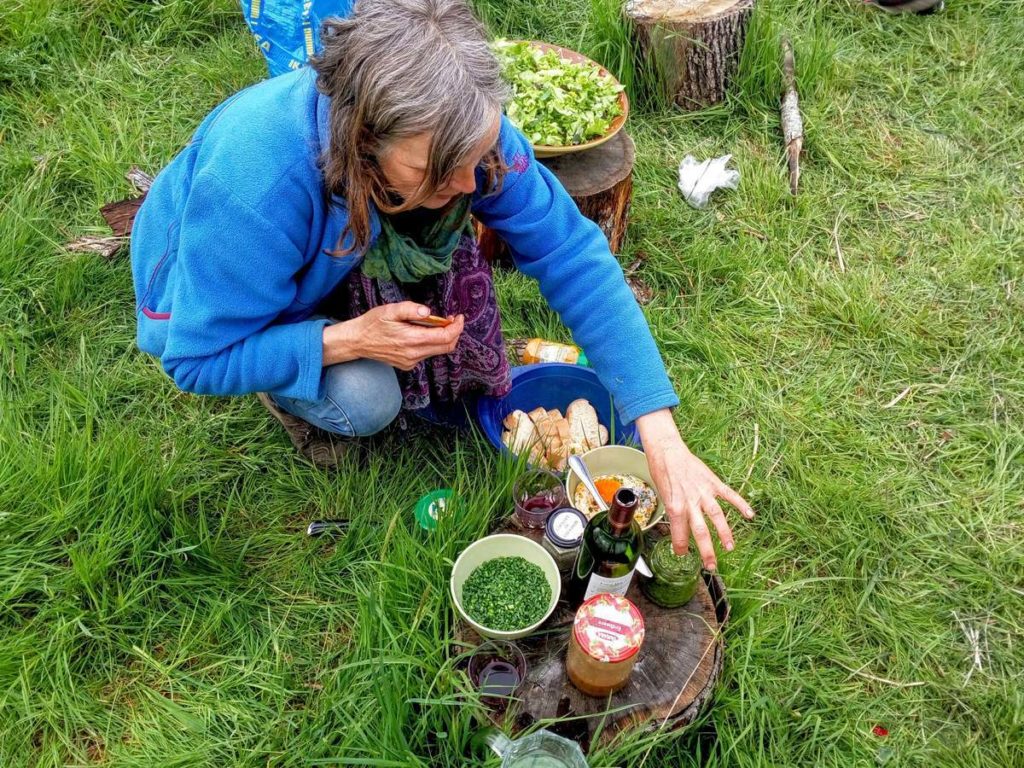 Vegetables from the garden
Why the experience of nature?
These holidays offer the opportunity to get in close contact with nature with the whole family. Children will have the space to lose their excess of energy, to discover and experiment, and are invited to push their limits. In Brénazet, we see children calm down in contact with nature.
Nature heals. To feel connected to nature, to live to the rhythm of nature, is to find one's own natural rhythm. It's giving the space for peace and reflection. We need this now more than ever. Nature is stimulating because every moment something is happening. Each season is different, every moment is different.
People are less and less outside, children play mainly indoors because "this is where the electrical plugs are". This reinforces issues such as obesity and attention deficit hyperactivity disorder. There is even a science journalist, Richard Louv, who has given this problem a name: disturbance of nature's shortage. Parents are busy and cannot find time to bring their children to the forest.
Fully equiped tents in nature
From the moment we arrived, we were warmly welcomed and encouraged to get involved in life at Brénazet as much or as little as we wanted. Mariken is a brilliant yoga instructor. Each yoga session was different. Each was relaxing and perfectly flowed. Every member of our family enjoyed them immensely. We were blessed with great weather so yoga was outdoors. Our stay in the Gypsy wagon was a cosy and happy one. We had everything we needed including our own kitchen and bathroom facilities. The beds were spacious and comfortable. There were 3 of us but 4 would fit easily. Every evening we sat on our decking area watching for shooting stars and listening to the owls.
We ate some of the loveliest food, from "pizza, pizza, pizza" to homegrown salads and green smoothies. Our 4 year old had the run of the place, making friends with kids and animals alike, jumping and swinging on the trampolines and hammock under the big walnut tree. Brénazet is a wonderful place for children to be children and grownups to switch off from digital distractions and join in the fun. Try the pony trekking for kids on the gentlest ponies, let Ron guide you on a river canoeing adventure and take a dip in the natural pool. This was a break we will be talking about for a long time.  Rebecca from Ireland