Dinner parties with Ron and Mariken
The table d'hôtes Brénazet is vegetarian. Most vegetables come from the garden and are cultivated carefully without pesticides.
What can you expect? An evening at the table with Ron and Mariken and the other guests guarantees a pleasant evening. In the summer, after a sunny day, we eat in the courtyard.
When it is too cold to eat outside, you will be welcomed in the original lounge of the Brénazet farm. This beautiful, warm room looks like a room in a castle!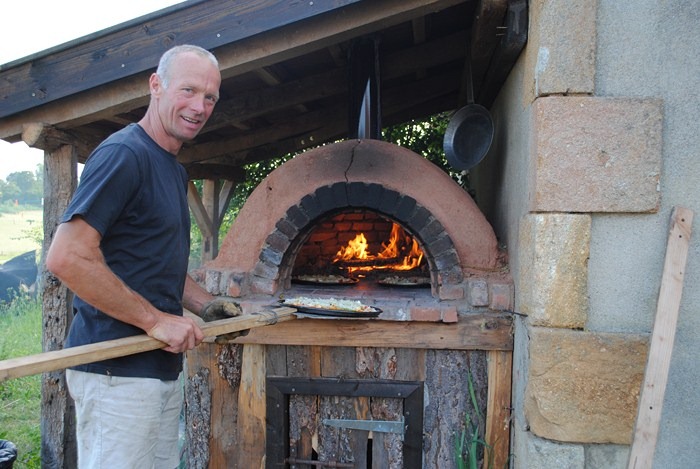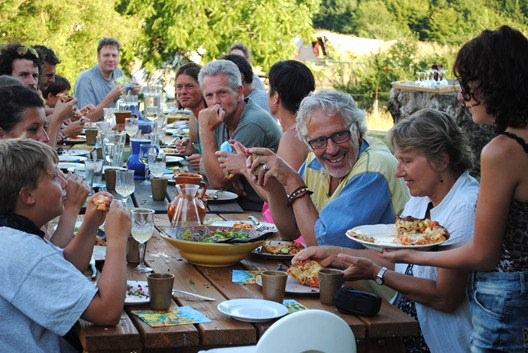 Pizza time! You can book for this evening and on your arrival join the other guests at the table.
We make cheese, fish and vegetarian pizzas. One by one, they are served at the tables in slices. In this way, you can taste them all fresh and hot.
There are large bowls with garden salad, the dessert is ice sorbet, and the kids have an organic ice pops. We also take into account specific wishes, tell us your preferences in advance (no gluten no dairy, etc.).
Single price for the menu, drinks included: 20€, under 12 years old 10€, and teens until 15 years we charge 15€.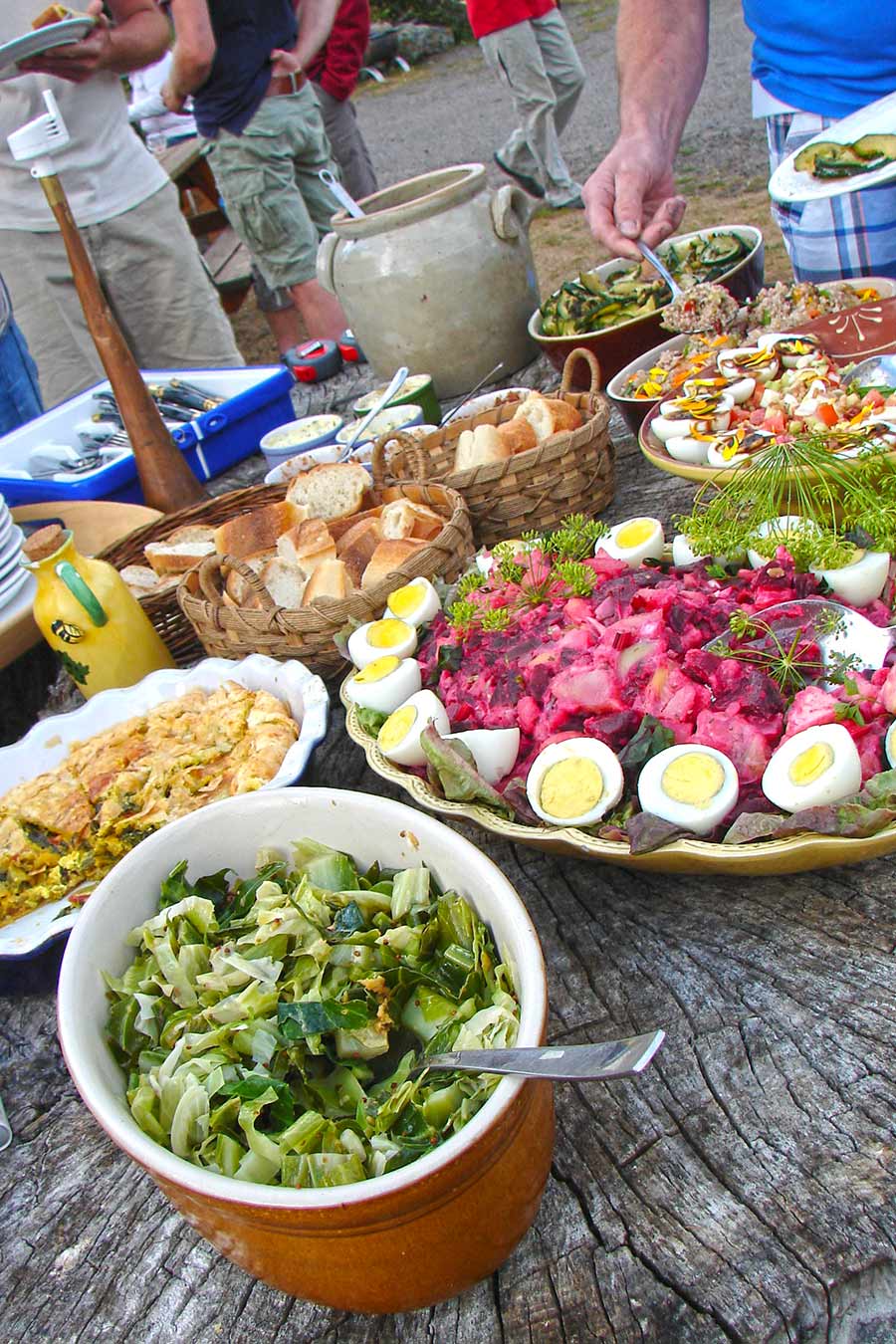 "Pancake evening with buffet and lawn bowling contest".
The salad buffet is very generous. The children eat pancakes. Adults can have a pancake for dessert.
The explanation of the lawn bowling game starts at 19:30 with a glass of sangria or lemonade. We play as a team of 2. An event not to be missed!
Price: €20, €15 and €10.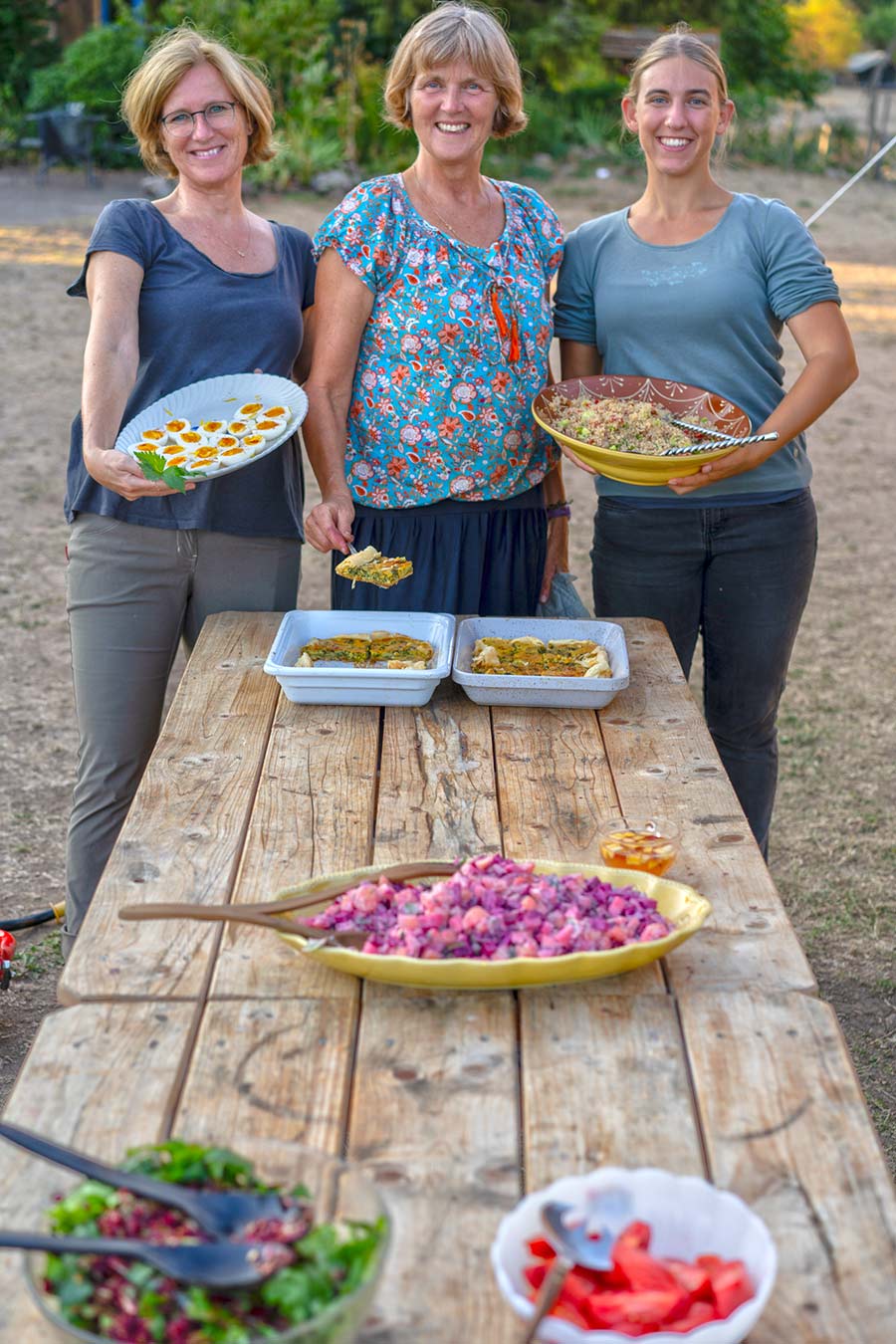 The dinners on Wednesday (not in high season) and Friday is a unique experience at Brénazet: fresh vegetables from the garden and exclusive vegetarian dishes. Mariken loves to cook and you can taste that!
The menu includes an appetizer, main course, local cheese and dessert. Aperitif, wine and other drinks are included. We sometimes serve fish for non-vegetarians. We cook mainly with garden products and local products and most of the ingredients are organic. On request, we cook without gluten, without sugar and without dairy products. Mariken likes to hear your wishes and preferences!
The prices:
Price: 25€, 15€ and 10€
Enjoy your meal!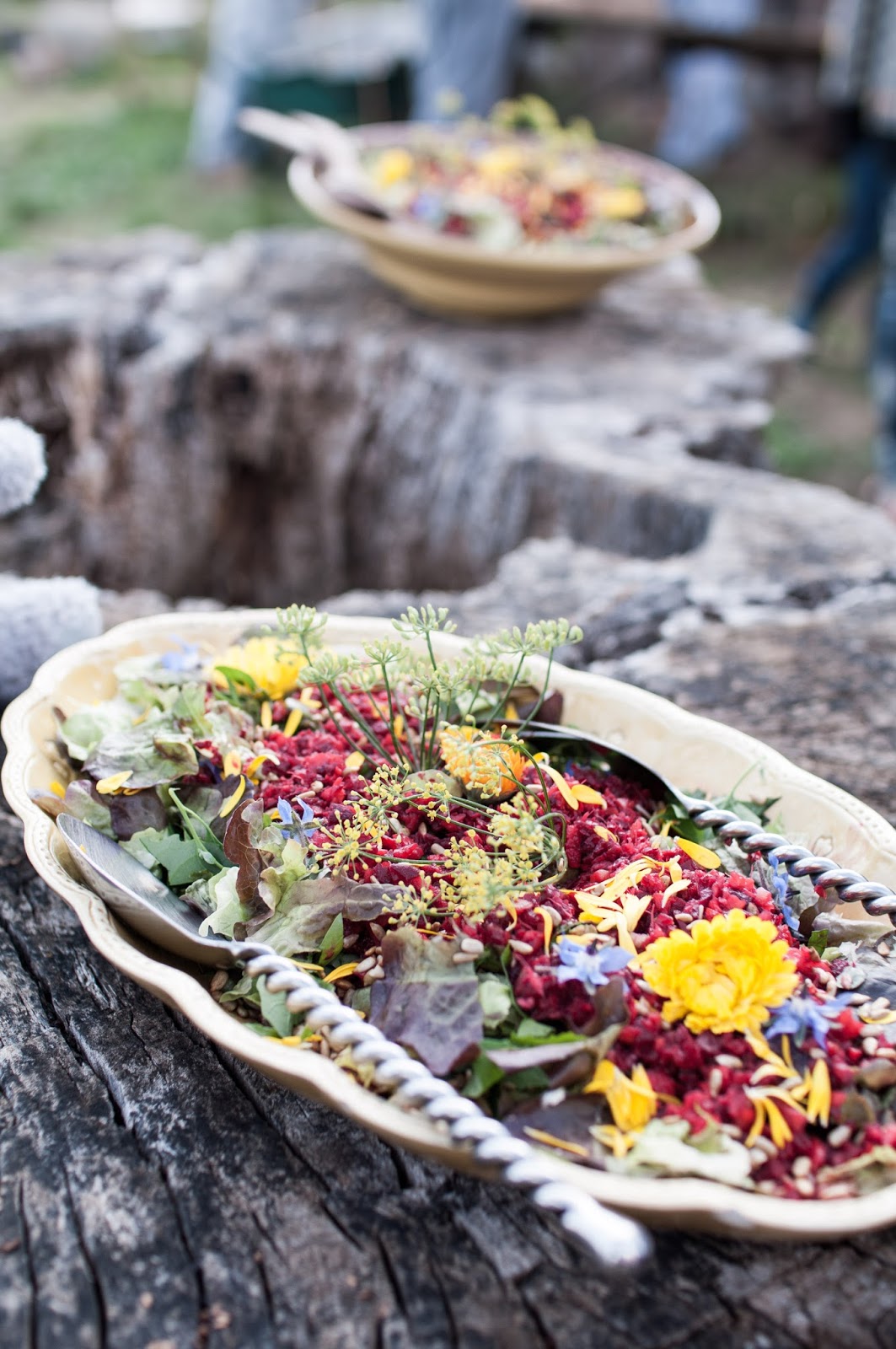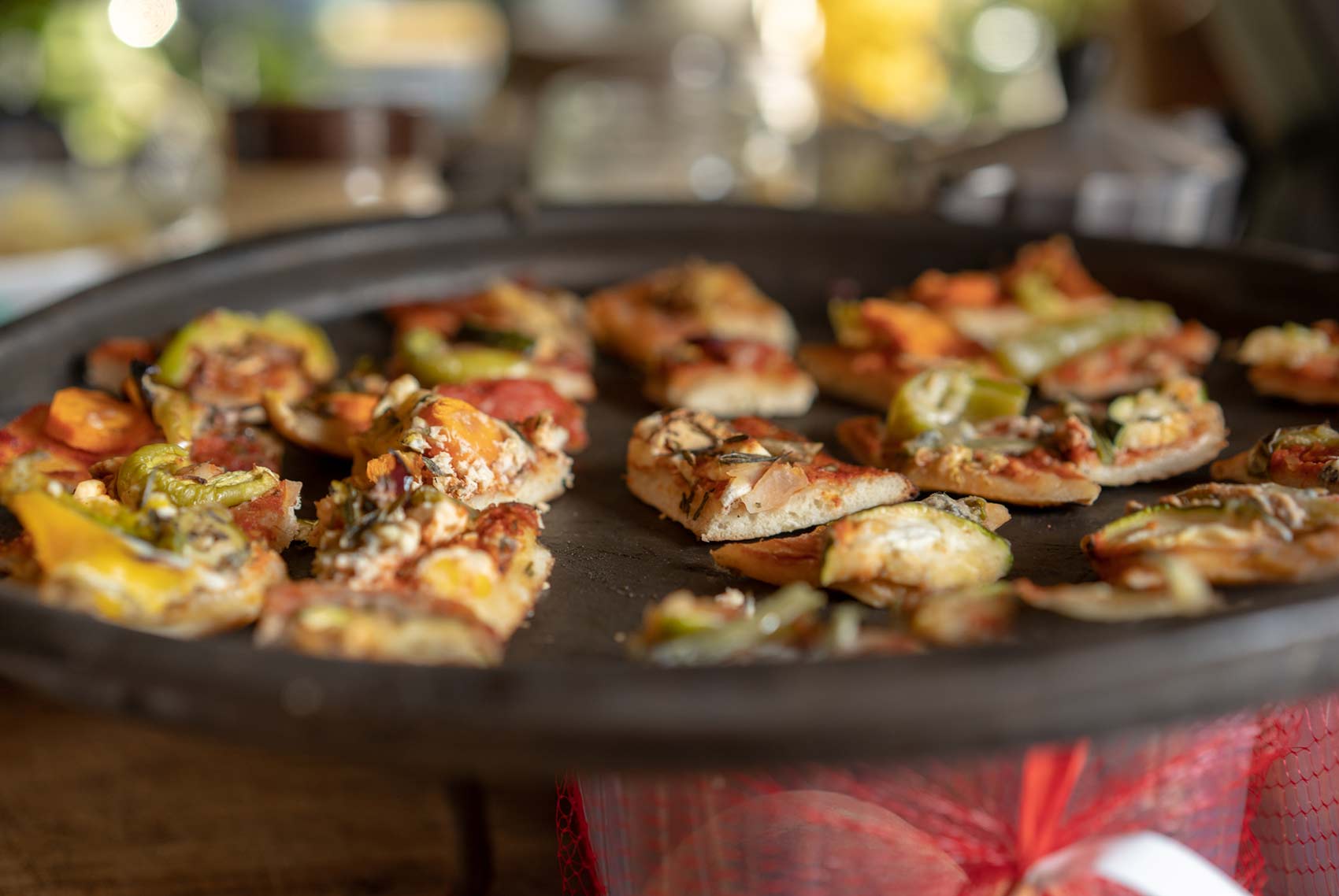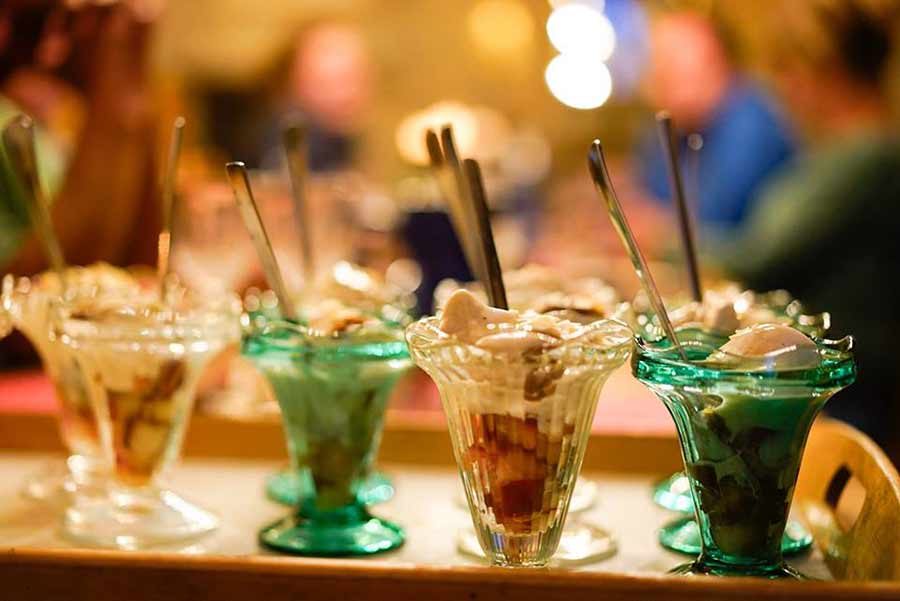 "De kids hebben het nog steeds over de geweldige weken vorig jaar op jullie heerlijke camping. Ook nu zoeken we weer een vergelijkbaar plekje…zeer verleidelijk om weer bij jullie langs te komen…wie weet. Wij raden het iedereen aan (en zeker ook met jonge kinderen). Lekker genieten en een dikke knuffel van ons! "

Saskia -"papa poule"- Krijn – Suus en Door
"We wilden jullie even laten weten dat we nog steeds nagenieten van onze heerlijke week bij jullie! De kinderen vertellen er nog steeds over aan opa's en oma's
Leuk om de flyer over de wellnessweek te lezen! Ik hoop dat het een fijne week zal gaan worden."

Plien en Esther