Herbal course and activity week
Eastern holydays April 22nd until April 29th 2023
How much do you actually know about everything that grows and blooms around you? What can you use herbs for to strengthen your health and what can you make of them? Saskia van den Ingh, passionate herbalist and natural nutritionist will show you this week how to make natural products from fresh and dried herbs and essential oils such as: day cream and comfrey ointment, lotions, massage oil, and herbal tinctures. We also will make vinegar with herbs and delicious pesto from wild garlic, which we pick ourselves in the forest.
The course is for all family members who want to participate. Children are also welcome if they are motivated to participate, but they can also do adventurous activities with Ron or just play in Brénazet. The course is every morning from Sunday to Wednesday and on Thursday evening. On Friday afternoon we will prepare a meal with wild plants and cook a dinner on fire. You'll  go home with a bag full of beautiful natural products and recipes to get started at home.
The costs
The herbal course, the children's activities in the morning with Ron, cooking on fire and all the ingredients for the products you will make yourself is €260 per family (excluding accommodation costs).
EXTRAS
(not included in price)
Pizza evening on Saturday
Canoeing on Thursday
Activity with the Poneys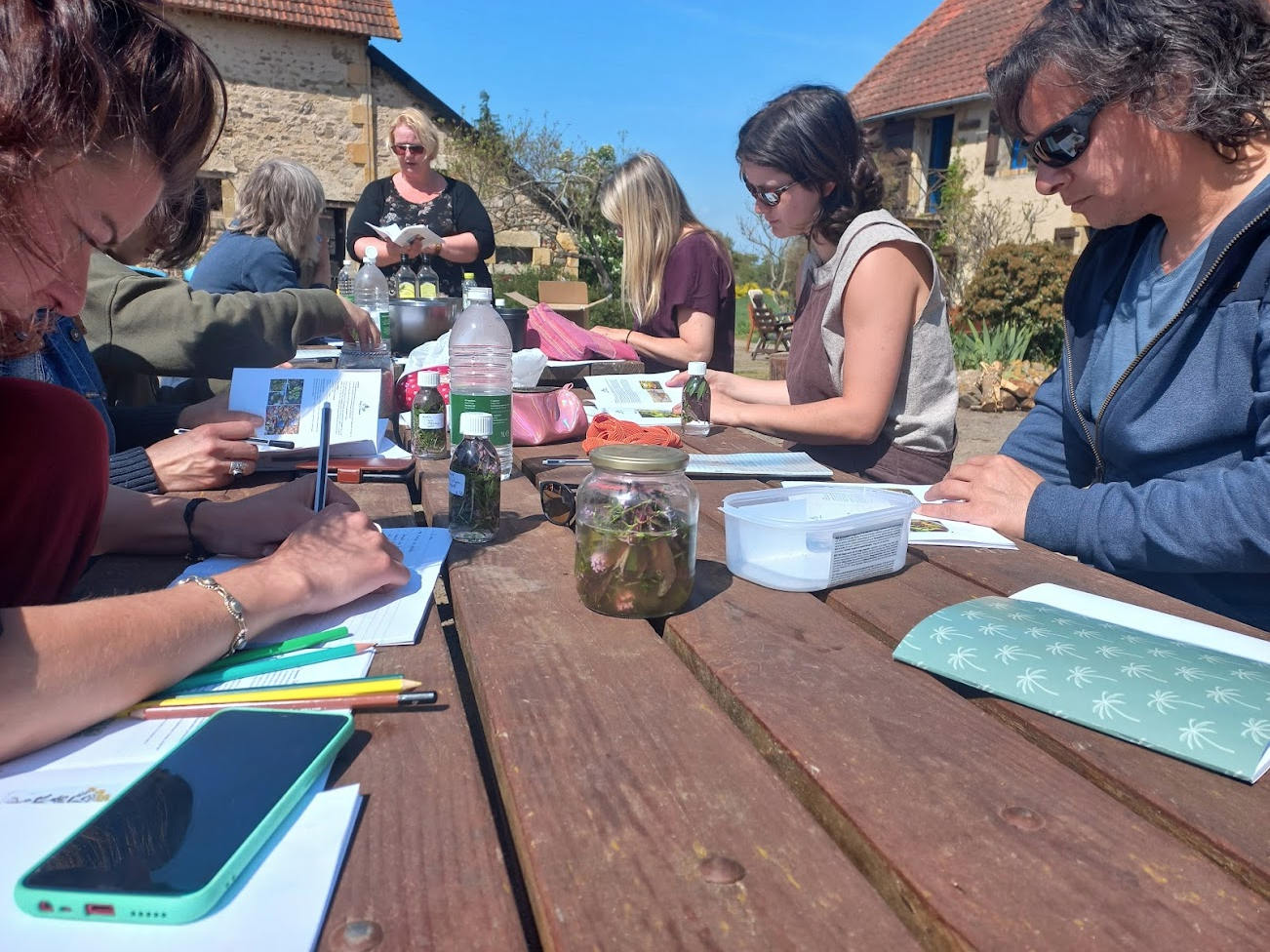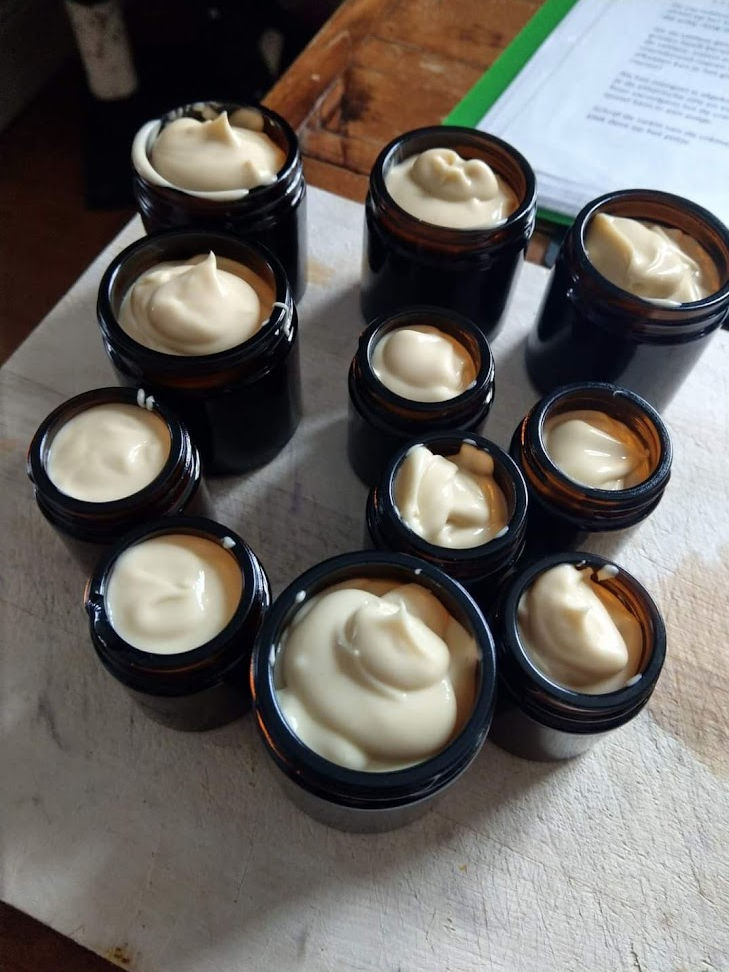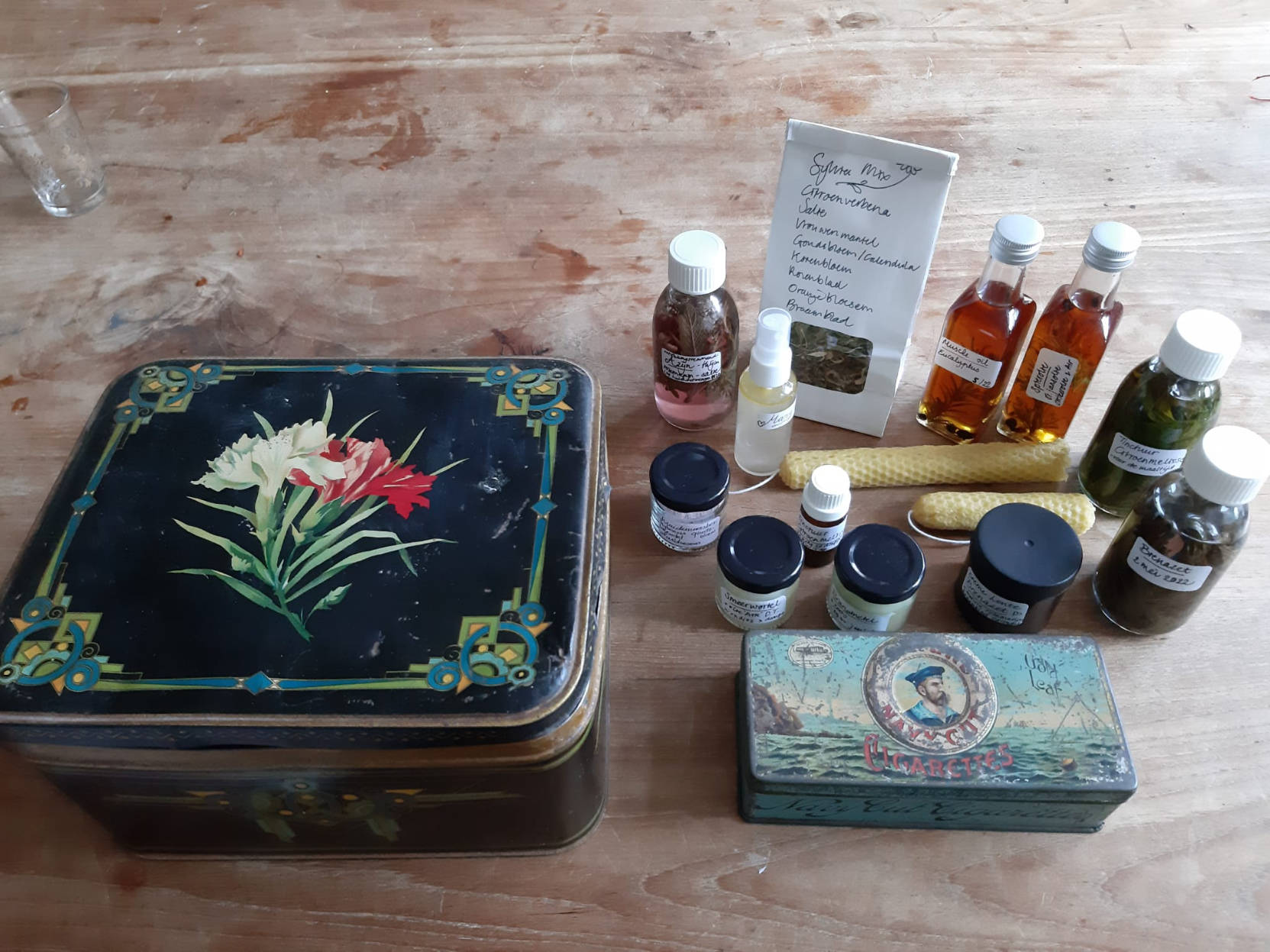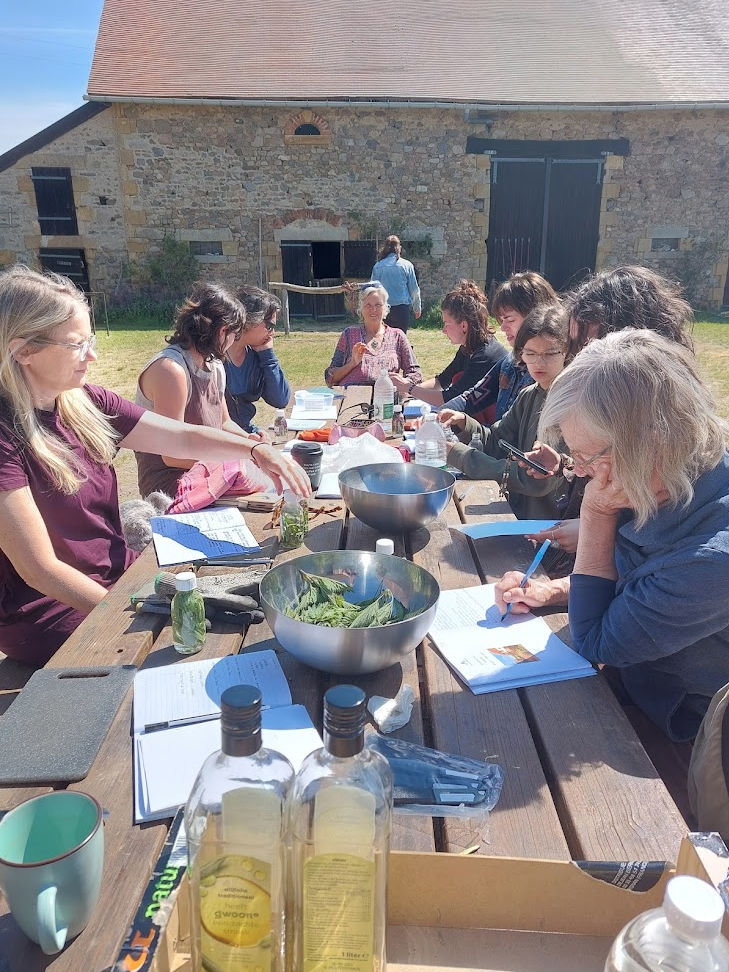 Exceptional cottage, everything is perfect, everything is thought out so that each person finds happiness. In the middle of nature, a true haven of peace. Many games and activities for children. Organized evenings. It's really awesome !

Betty

A heavenly place your children won't want to leave. Between ponies, swing, bike and freedom. Beautiful walks, calm, a magnificent view from your terrace, adorable hosts who are concerned that your stay is perfect.

Michel

Where to start? Mariken and Ron are absolutely charming and infused their personality into the place. The estate is a real paradise, where everyone can find their account, provided of course that they like rural and rustic environments; but a priori, if you choose a gîte on the farm, that's what you're looking for. The accommodation is spacious and well equipped, and the wood stove brings a very pleasant warmth. Mariken and Ron have easy contact with both adults and children, and their domain is conducive to meeting other travellers. The pizza evening will remain absolutely unforgettable. We will definitely be back!

Hugues